The perfect blend of natural scents
Your 'go-to' collection of familiar and comforting scents featuring a broad range of classic favourites, to suit any mood and refresh any space.
Citrus Harvest
Sparkling orange and ruby red grapefruit are
deepened with notes of warm iris and blonde
woods for a bright harvest blend.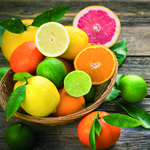 Benefits: Cheerful, uplifting, reviving
White: HH10021
Pacific Waves
Salted sea air, spiced cyclamen and eucalyptus are blending with moss and warm musk to evoke the feeling of an Oceanside retreat.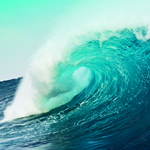 Benefits: Optimism, spontaneity, stimulating
White: HH10061
White Invent: HH10061
Pomegranate
Succulent notes of pomegranate and pear based blend with pamplemouse, rose and exotic woods to capture the richness of the forbidden fruit.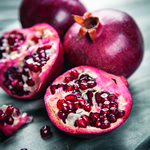 Benefits: Regenerating, refreshing, anti-anxiety
White: HH10091
White Invent: HI60061
Warm Vanilla
Warm vanilla is captured through notes of vanilla absolute wrapped in a creamy caramel, melted butter and a whisper of hazelnut.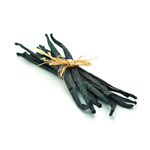 Benefits: Relaxing, calming, de-stress
White: HH10031
White Invent: HI60051
Crisp Linen
The feeling of freshly laundered linen is captured through notes of crisp cucumber, silky Jasmin and a hint of cedarwood.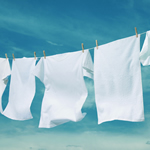 Benefits: Cooling, rejuvenating, peaceful
White: HH10081
White Invent: HI60031
Sweet Mango
Escape to tropical paradise! A Fresh island breeze carries notes of mango, pineapple and peach over a heart of exotic florals and sugared musk.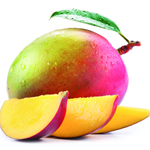 Benefits: De-stress, uplifting, peaceful
White: HH10111
White Invent: HI60113
FRAGRANCE FREE
Odoraxe contains Oleris® Methyl Undecylenate Odor Eliminator Oleris® Methyl undecylenate is known for its anti-odor properties.
• 100% of vegetal oil origin
• Oleris® Methyl Undecylenate is Kosher certificated, free of BSE-TSE and GMO free
• Oleris® Methyl Undecylenate is compliant with the raw materials standard that can be used in the formulation of cosmetics certified according to the Natural and Organic ECOCERT standard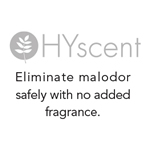 COASTAL WINDS
Contentment, focus, balancing Breathe in the crisp scent of a coastal breeze with notes of ozone mist, eucalyptus and crisp woods.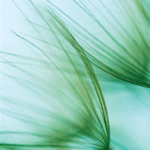 T Ozone Mist, Cherry, Melon, Anise, Orange Blossom
M Geranium, Crushed Mint, Cinnamon, Eucalytus
B Amber, Patchouli, Cedarwood, Wormwood, Pine
Lavender Fields
Fresh lavender is enhanced by rich notes of vanilla, white petals and patchouli to evoke the rolling hills of Provence.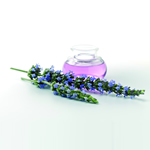 Benefits: Calming, balancing, uplighting
White: HH10071
White Invent: HI60041
A carefully curated collection of on-trend scents that inspire and indulge with sophistication, style and beauty.
Thai Lemongrass
Be transported across the globe through this fresh blend of lemongrass, citrus zest and blooming ginger lily.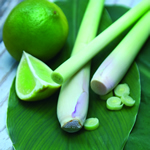 Benefits: Reviving, stimulating, cleansing
White: HA20051
White Invent: HI60114
Green Apple
Crisp and fresh notes of green apple and pear are layered with soft floral accents to indulge your senses.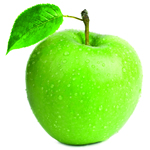 Benefits: Headache relieving, calmness, clean
White: HA20121
Soft Powder
Exotic and aromatic notes of Italian lemon and sparkling mandarin blended with notes of crushed mint for an uplifting aroma.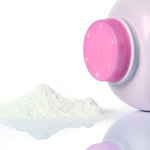 Benefits: Purifying, Concentration, Anti-anxiety, Lightness
White: HA20031
SUMMER LILIES
Creativity, harmony, cooling. The intoxicating scent of a summer garden is captured through a blend of jasmin, lotus flower & ylang.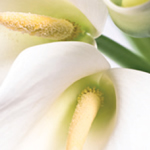 T Cucumber, Melon, Aldehydes
M Wintergreen, Jasmin, Lotus Flower, Ylang, Eucalyptus
B Musk
CRUSHED PETALS
Memory enhancing, mental clarity, soothing. Explore a secret garden through notes of sweet blackcurrant muguet and crushed rose petals with a hint of aromatic herbs.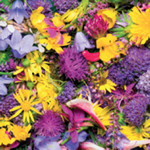 T Pineapple, Cassis, Apple, Pear, Lemon Zest, Mandarin
M Muguet, Rosemary, Bulgarian Rose
B Warm Musks, Spanish Moss
COFFEE BEAN
Awakening, hunger inducing, inspiring. An expert blend of roasted coffee beans, hazelnut and dark chocolate that will have you perked up in no time.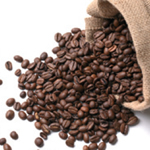 T Cherry, Coconut
M French Roasted Coffee Beans, Toasted Hazelnut
B Dark Chocolate, Rich Buttery Notes
CEYLON CINNAMON
Energy boosting, de-stress, mood enhancing. The comfort of warm cinnamon is captured through a blend of spices, cinnamon bark and rich woods.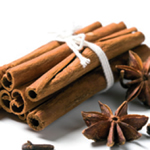 T Apple, Golden Pineapple
M Ginger, Nutmeg, Vanilla Bean
B Cedarwood, Cinnamon Bark, Frankincense, Patchoul
LEMON & BASIL
Clear thinking, calming, refreshing. Basil and Lemon is a delicately crafted blend of uplifting, sparkling citrus and freshly picked garden herbs. Golden lemon is accented with Italian bergamot and sweet ruby grapefruit, leading into an herbaceous accord of basil, mint leaves and coriander.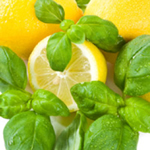 T Dewy Apple, Succulent Pineapple, Juicy Lemon, Ruby Grapefruit, Italian Bergamot, Honey Melon, Ground Anise, Basil Leaf
M Coriander, Moss, Peppermint, Spearmint, Fresh Lily, Star Jasmine
B White Musk, Vanilla, Sugar
KISMET
Invigorating, mentally stimulating, joyous. A blend of spiced florals and warm woods wrapped in rich notes of patchouli & musk.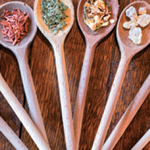 T Lemon
M Clove Buds, Jasmin Petals, Spiced Rose
B Warm Woods, Musk, Rich Patchouli
FOREST
Uplifting, reviving, renewing. A sparkling aromatic blend of fresh fir needles and balsam pine, trimmed with notes of sparkling citrus, warm ginger and clean white woods.
T Crisp Orange, Sparkling Lemon, Fir Needles
M Balsam Pine, Cool Eucalyptus, Ginger Root
B White Woods, Vanilla Orchid, Earthy Moss
Let HYscent create something truly unique for you and your business. We've already carefully crafted a stunning range of bespoke scents for companies across the globe, from Australia, Kuwait to Scandinavia. Our custom Baked Bread and Cinnabon fragrances are also in use within the USA's top rated convenience store chain. Contact us today to see what we can create, together.
GREEN LEAVES
The crisp scent of a green leaves are splashed with hints of grass and bamboo amid soft earthy wood undertones.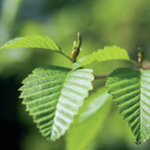 T Green, Leafy, Dewy
M Grass, Bamboo
B Earthy Woods
MANCERA ROSE VANILLE
A bouquet of sugared rose petals blend into decadent notes of vanilla orchid and amber.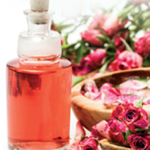 T Spun Sugar
M Rose Petals, White Jasmin, Creamy Freesia
B Vanilla Orchid, Sweet Amber, Sheer Musk
ROYAL OUD
Exotic florals bloom over notes of spiced oud wood, sensual leather and rich musk.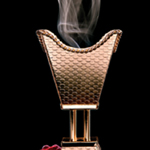 T Orange Blossom, Lemon Leaves
M Oud Saffron, Crimson Rose
B Sensual Leather, Amber, Musk
BREAD
Aromatic herbs and a touch of toasted nuts combine with a fresh baked bread accord to create a homey scent pulled straight from the oven.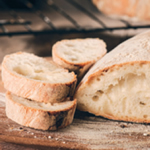 T Basil Leaves, Fresh Thyme
M Muguet, Touch of Nuts
B Fresh Baked Bread Accord
CINNABON
Loaded with cinnamon, sugared nutmeg and brown sugar, covered in a lovely buttercream glaze, this sweet and fluffy baked treat is a sure to be a crowd pleaser.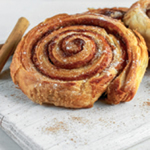 T Lemon Zest, Orange, Sugar Crystals
M Cinnamon, Brown Sugar, Buttercream Frosting
B Sweet Bread Accord, Vanilla Extract, Sugared Nutmeg
ROYAL PALM
A dewy morning air paired with crisp apple and freshly cut combined with a soft, earthy base.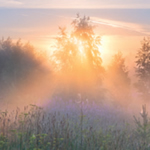 T Green Apple, Melon, Dewy, Leafy
M Cut Grass, Hyacinth, Lilac
B Sandalwood, Violet, Earthy
FRESH BLUE
This marine scent will transport you to the sea with relaxing hints of jasmine and melon with a touch of calm, fresh woods.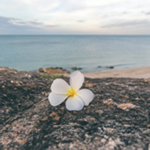 T Marine, Aquatic, Melon
M Leafy Green, Floral, Jasmine
B Powder, Fresh Woods
PRODUCT
Ocean White 6pk
West Indian Lemon-grass White 6pk
Pomegranate & Plum White 6pk
Mango White 6pk
Linen White 6pk
Citrus White 6pk
Applejack White 6pk
Vanilla White 6pk
Coastal Waters 6pk
Asian Mist 6pk
ORDER CODE
SCENT-OCWhite
SCENT-WILWhite
SCENT-PPWhite
SCENT-MAWhite
SCENT-LIWhite
SCENT-CIWhite
SCENT-AJWhite
SCENT-VAWhite
SCENT-CWWhite
SCENT-AMWhite
PRODUCT
Ocean Black 6pk
West Indian Lemon-grass Black 6pk
Pomegranate & Plum Black 6pk
Mango Black 6pk
Linen Black 6pk
ORDER CODE
SCENT-OCBlack
SCENT-WILBlack
SCENT-PPBlack
SCENT-MABlack
SCENT-LIBlack
PRODUCT
Pacific Waves
Thai Lemongrass
Pomegrante
Sweet Mango
Crisp Linen
Citrus Harvest
Green Apple
Warm Vanilla
ORDER CODE
HH10061
HA20051
HA10091
HH10111
HH10081
HH10021
HA20121
HH10031
All other fragrances are available upon request.